Full finish shop specializing in custom furniture.

We offer live edge, epoxy and dimensional tables. We also specialize in Bartops, desks, mantels and more. We also offer Unfinished wood slabs both kiln dried and green.

Contact us for a quote by filling out our consultation form located above.
Our Nyle l300 dehumidification kiln allows us to dry up to 10,000 bf per load. We offer these services to the public upon availability. We typically run 4 week cycles. Call today to reserve a spot.

Located at our Beaverton shop.

1.50 bf
Wood-Mizer LT40 Super Hydraulic Sawmill. 36'' Width of cut up to 21'Long.

Mobile/Onsite

125.00 Hr.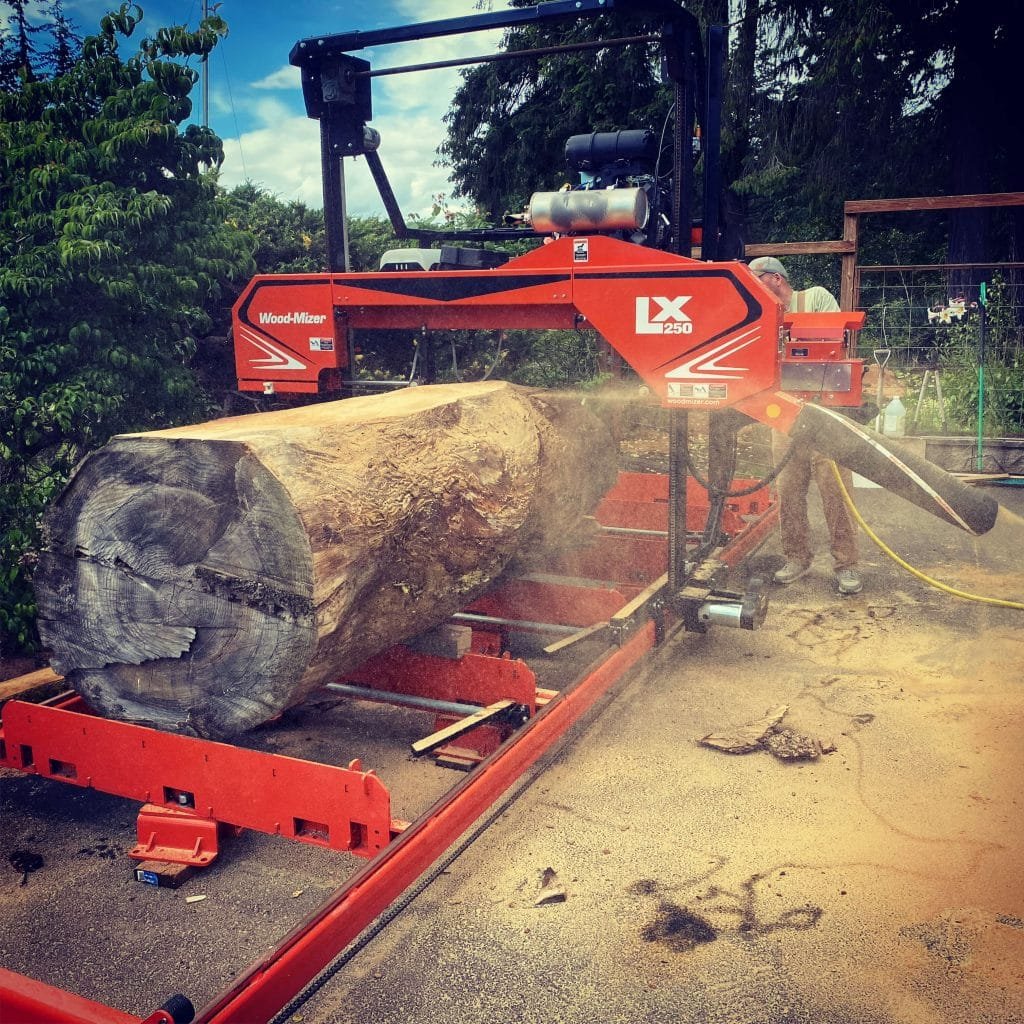 Wood-Mizer LX250 Twin Rail Mill with 55″ width of cut.
Onsite.
125.00 Hr.
Stihl 881 chainsaw with 72"Granberg mill.

Mobile.

125.00 Hr.
CCB #194216 | Scott Rawson Designer/Builder
Wood-Mizer Slabmizer Planer/Sander. 56"wide and 13' long. Orbital 5" Automated cutter head with carbide knives.

Located at our Beaverton shop.

3.00 SQ. FT Hardwoods.

4.00 SQ. FT Softwoods.